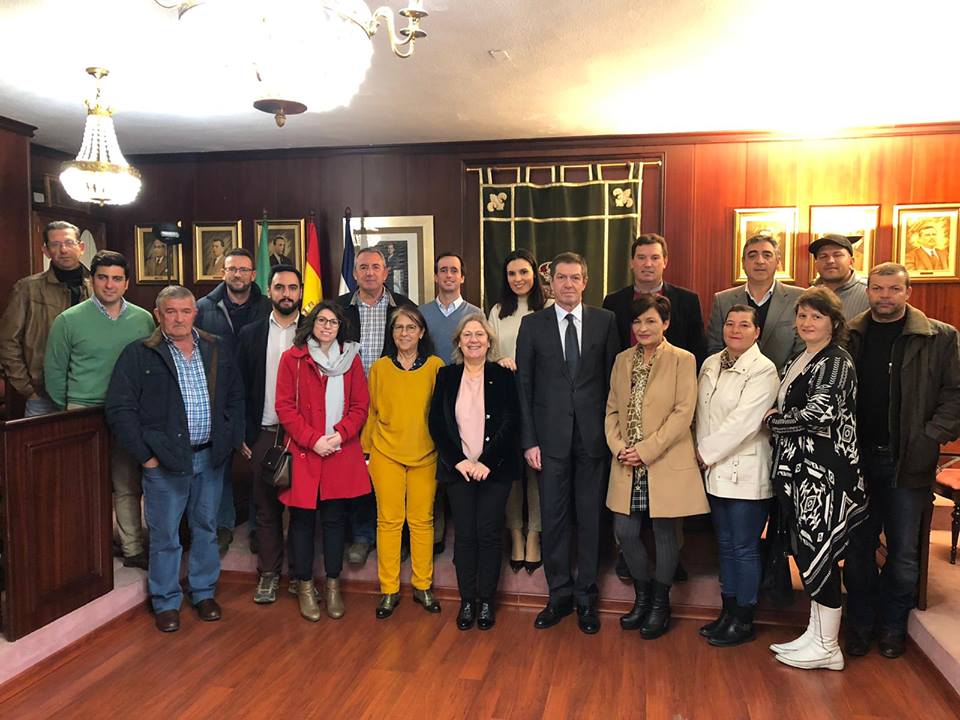 On December 4, the City Council received the visit of the General Consul of Romania in Andalusia, Ceuta and Melilla, Radu Catalin Mardare.
Radu Catalin, together with representatives of the City Council of Lepe, members of the Romanian Association of the West Coast of Huelva -ARCOH- and entrepreneurs of the agricultural sector, among which was Agro Marín, met to address the needs and demands of the collective .
Those present highlighted the support and availability to collaborate with the Consulate.
According to data provided by ARCOH, more than 160,000 people of Romanian nationality live in Andalusia and in Lepe, as an agricultural municipality there is a large representation, which grows even more during the agricultural seasons.