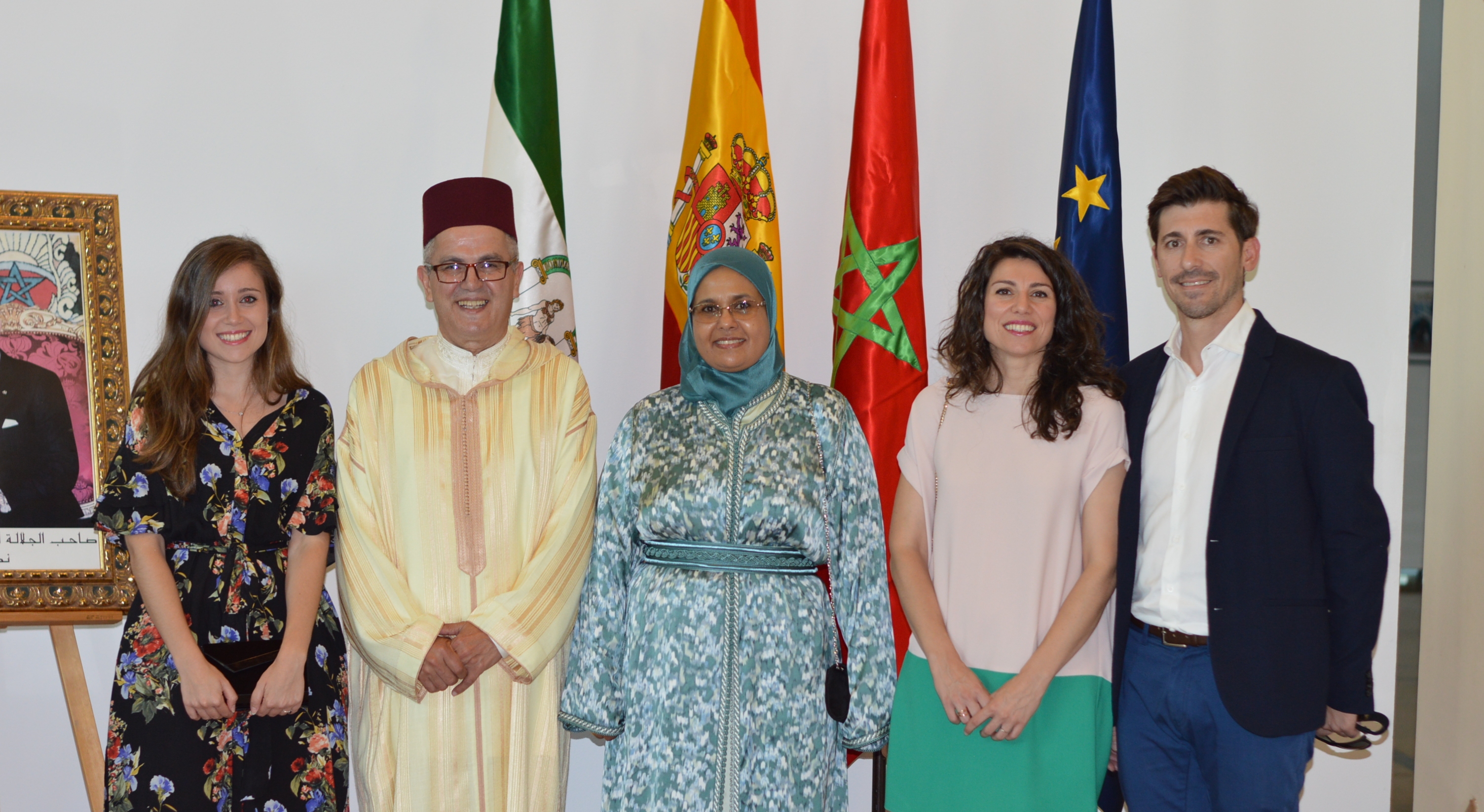 Isabel and Victoria Martín, on behalf of Agro Martín, had the honor of attending the reception organized by the Consul General of the Kingdom of Marrucos in Seville, Mr. Farid Aoualohaj and his wife on the occasion of the XIX Anniversary of the Ascension to the Throne of His Majesty King Mohammed VI, the event was held on July 30 at the Hassan II Pavilion, located on the Isla de la Cartuja (Seville).
The event of Ascension to the Throne is traditionally held at the Royal Palace in Rabat (Morocco), as well as in all corners of the country, its embassies and consulates around the world.
For Agro Martín it is reason for satisfaction to be able to celebrate again, a holiday so important for the neighboring country and for many of our workers, making a link between both cultures.