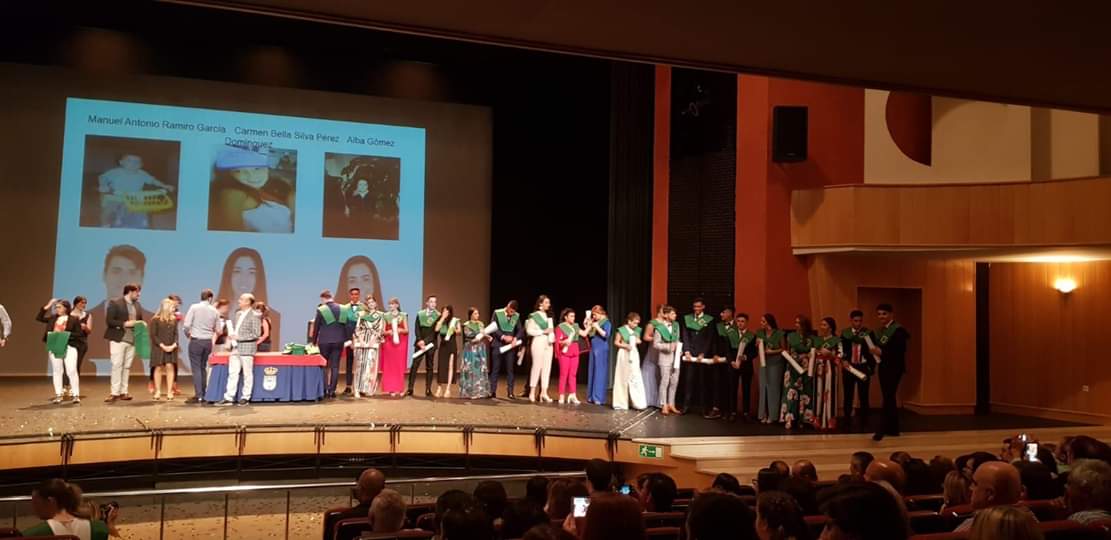 Yesterday, June 19 was held at the Municipal Theater of Lepe "Mayor Juan Manuel Santana" the act of graduation of students in the second year of high school at the institute La Arboleda, as well as the training cycles.
As a novelty has been added to the graduation of this course the delivery of four academic awards, which contain financial endowment and have the sponsorship of some local companies, among which is Agromartin.
The best baccalaureate record has been awarded, the best training cycle file, the academic merits outside the IES and the most supportive student.
Agromartín has not hesitated to join this act, which recognizes the discipline and effort.
Apart from the economic value, this award is a social recognition to those students who have worked hard to improve themselves.