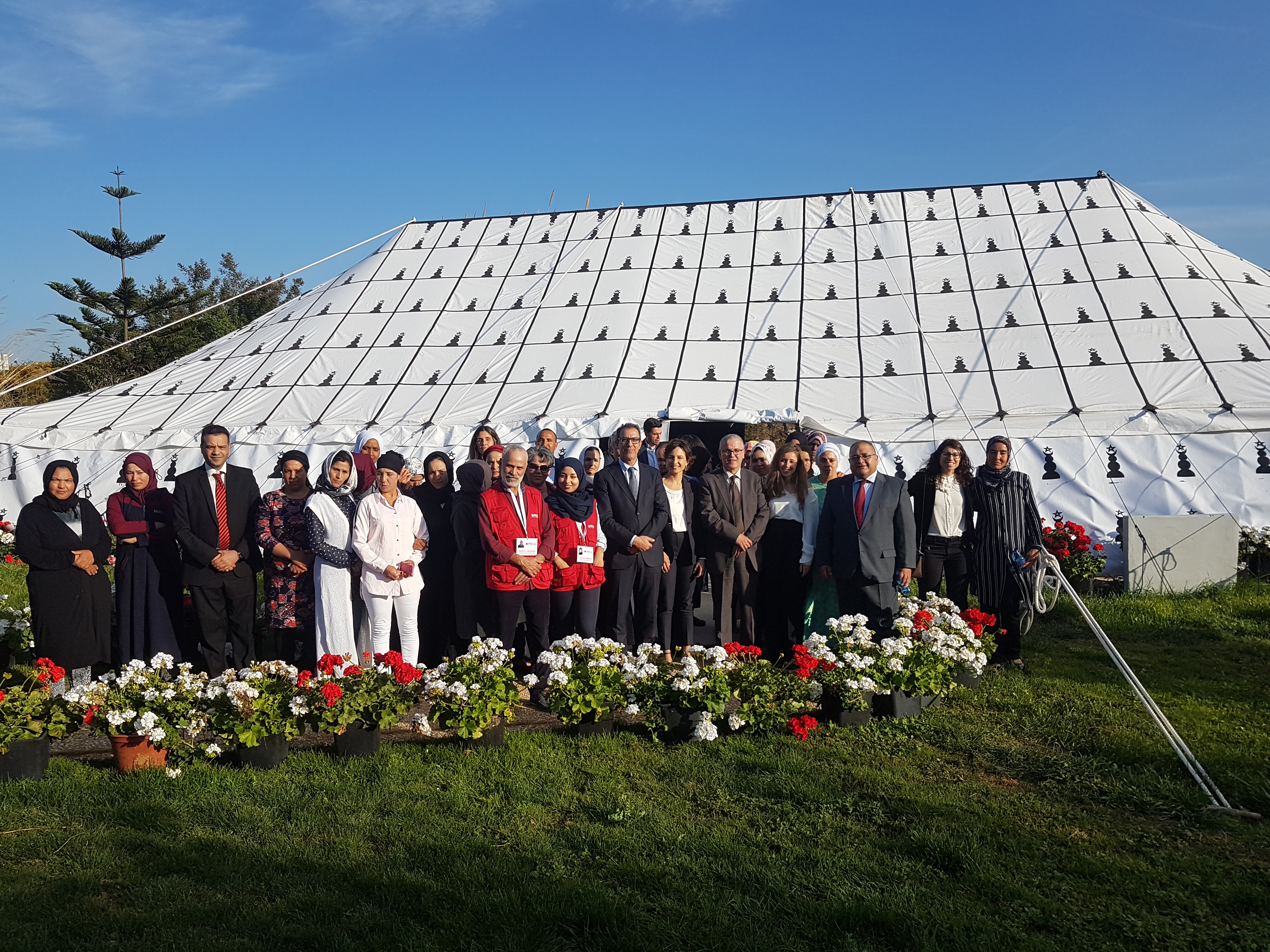 The highest authorities of Spain and Morocco on Migration, the employers of the agricultural sector of Huelva, and the Three Cultures Foundation met on March 25 at the headquarters of the foundation, to assess the evolution of the campaign and the IntegrARTE Program.
IntegrARTE is an accompaniment program launched by various national, regional and local institutions. It is aimed at Moroccan workers displaced to various locations in Huelva for the current agricultural campaign, with the aim of these workers feel accompanied, safe, develop their agricultural work in decent conditions and take advantage of their free time with educational activities and cultural
Agromartin, Andalucía de las Migraciones Award for socio-labor integration in 2009, attended as a special guest, represented by José Antonio Martín Ortiz, to present his assessment and performance as an exemplary company in the social action and integration that he carries out with his workers.
After the meeting, authorities of the Government of Morocco, including Jaouad Dequiuec (Director of Cooperation and Studies of Sectorial Coordination, Delegate Ministry to the Ministry of Foreign Affairs and International Cooperation in charge of Moroccans Resident Abroad and Affairs of the Migration of the Government of Morocco), Naoufal Abahar (Cooperation Technician and Head of Service of Europe, Delegate Ministry before the Ministry of Foreign Affairs and International Cooperation in charge of the Moroccan Residents Abroad and Migration Matters of the Government of Morocco), Amal Reghay (Director of Employment, Ministry of Labor and Moroccan Professional Insertion), Salima Bensalem (Representative of ANAPEC, National Agency for the Promotion of Employment and Skills), Farid Aoulouhaj (Consul General of the Kingdom of Morocco in Seville) and Carmen Fernández (Deputy Director of the Fundación Tres Culturas), tr they set up together with the Moroccan television the facilities of Agro Martin to make a documentary video and to know the work that their compatriots realize, the housings in which they stay, as well as to the rest of services and comforts that the company puts at their disposal for try to make the stay as pleasant as possible. They also had the opportunity to discuss and exchange impressions with the workers themselves to learn first hand their opinion about their working conditions, such as the state of the accommodations.
For Agromartin, it is a pride to take as an example the actions carried out by the company and a joy that recognizes the effort it makes for the integration and coexistence of its workers.