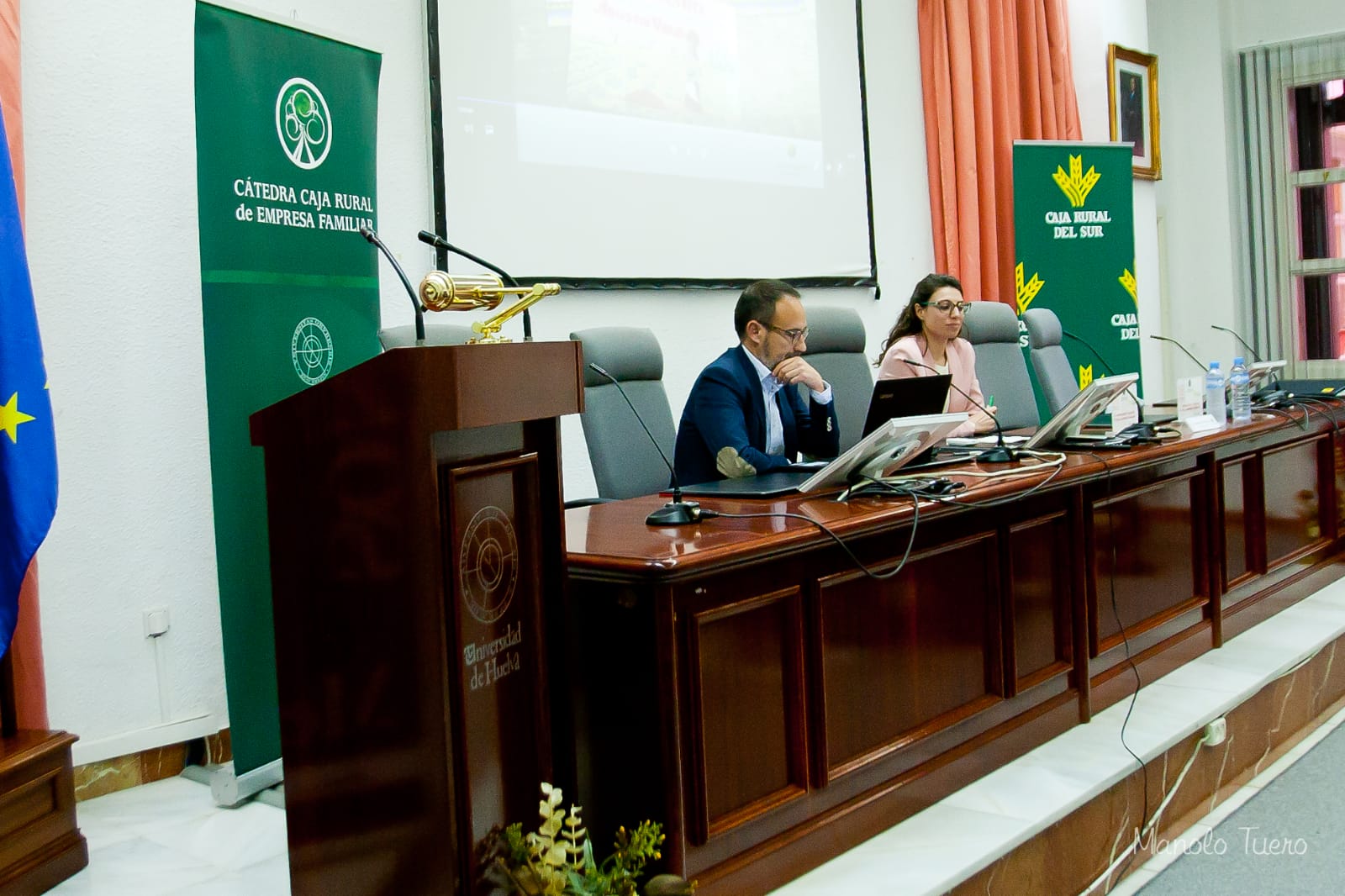 The University of Huelva and the Caja Rural del Sur Foundation have trained students and professionals in the management of family businesses through a conference on 'Strengths and Challenges of Family Business', which took place on the 9th and 10th of May in the Assembly Hall of the Faculty of Business Studies and Tourism of the Huelva.
Organized by the Cátedra Caja Rural de Empresa Familiar, the conference has approached future entrepreneurs, workers and family business consultants on the main aspects that should be known for the efficient management of this type of entities, such as digitization, internalization and globalization , the legal aspects of succession or taxation, among others.
To this end, the conference has been structured in six presentations that have been taught by professionals and experts of recognized prestige in the field and a round table on 'Experiences of family businesses'. In addition, the Chair has had the collaboration of the Institute of Family Business, the Spanish Association of Accounting and Business Administration (AECA), the College of Economists of Huelva and the Andalusian Association of Family Business, as well as the sponsorship of the Association of Tax Professional Technicians of Huelva (ATPTH) and Uning-Ofiteco.