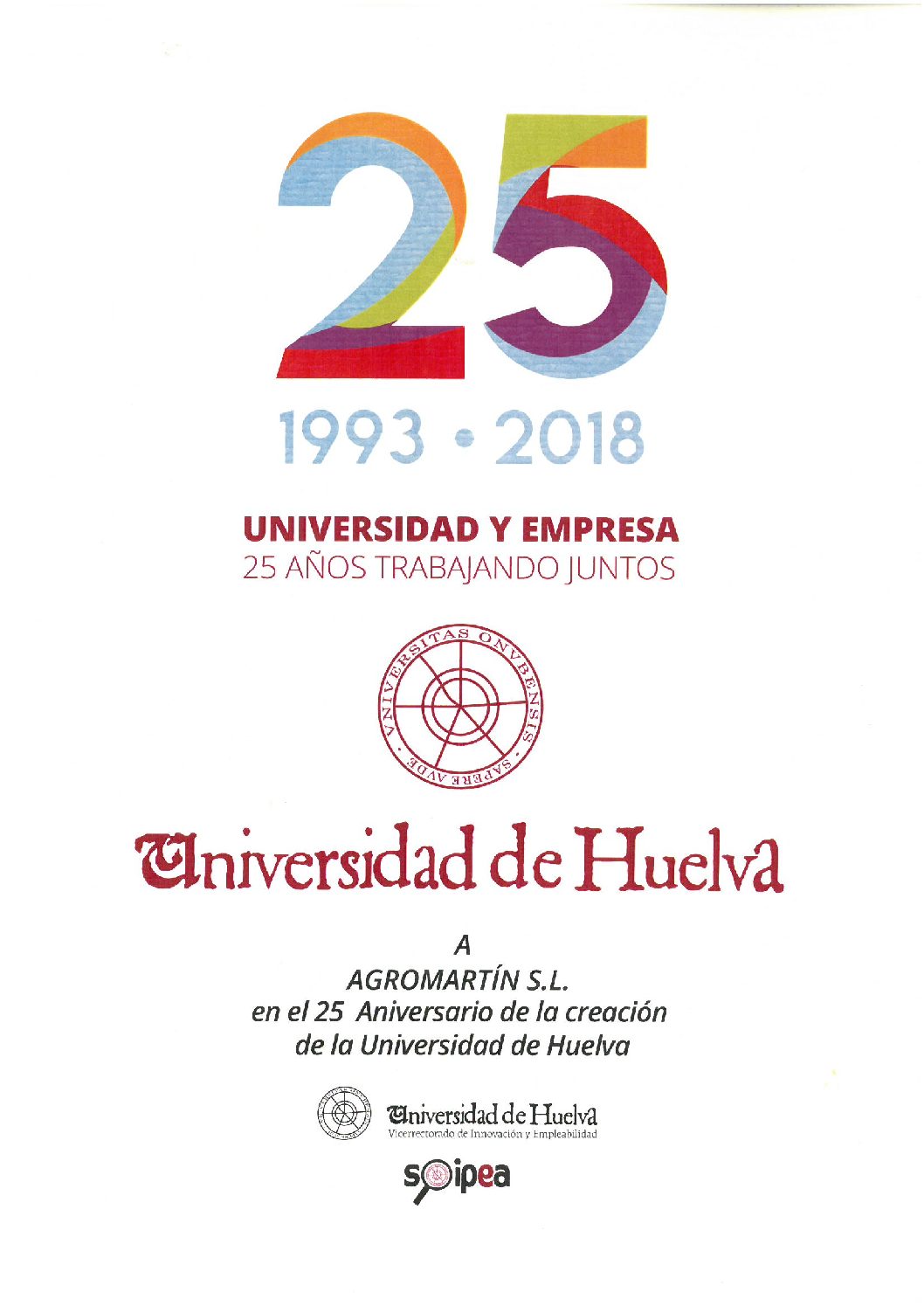 To mark the 25th anniversary of the creation of the University of Huelva, it has organized a tribute to thank all those companies and institutions that have been working with the University to complete the training of young people through training practices.
Isabel Martín, representing Agromartín, attended the event and received a diploma in recognition of a collaborating company with the University of Huelva.
It is a pleasure for us to be able to contribute to a better professional training of the students and facilitate their subsequent insertion in the working world through the development of practical activities.